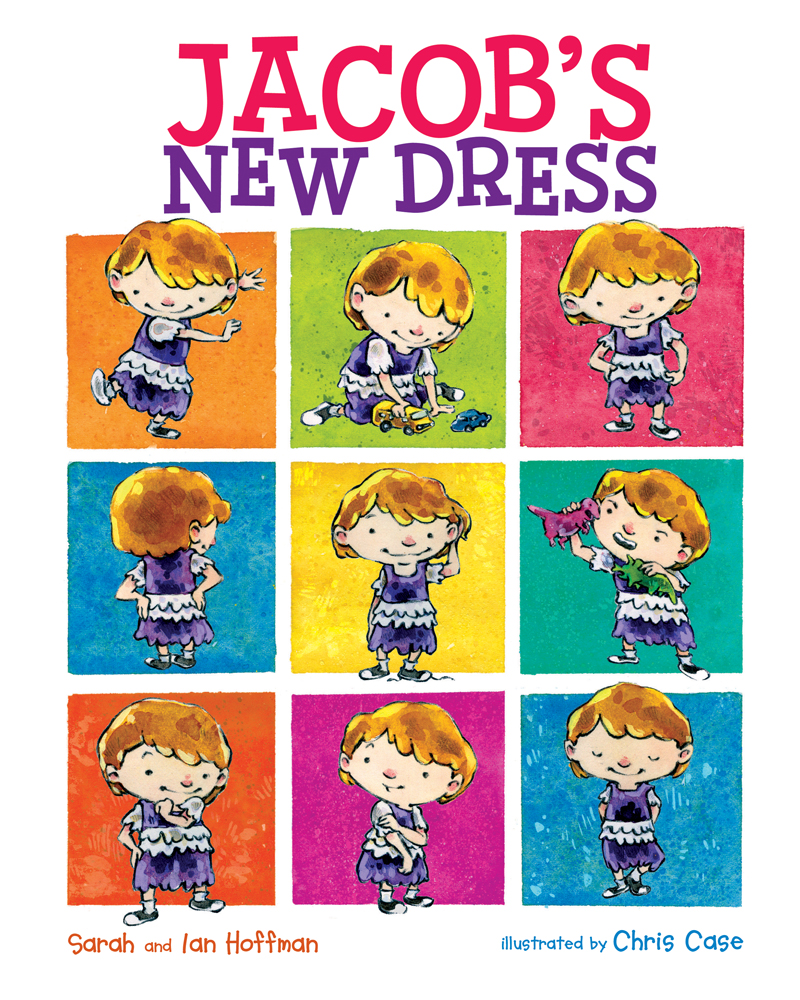 We are completely and utterly thrilled that our book, Jacob's New Dress, is now available for preorder on Amazon. My husband Ian and I are over the moon about having this book, which we envisioned so many years ago, finally come into being. The photo above gives you a sense of the lovely illustrations by Chris Case, who we think did a great job of capturing the spirit, emotion, and life of the book.
Jacob's New Dress will be out on March 1. We hope to have approximately one zillion preorders by then, so we can show bookstores that this is a book worth stocking. Some of you who saw my post on Facebook have already preordered and for that we love and thank you so very much. But most of all, all the Jacobs of the world love and thank you so very much, for helping to educate the world about them, and for helping to keep them safe and happy in all their sparkly glory.
If you have a comment or word of encouragement for us and you're reading this post by email, please click on the title of the post and it will take you to my website where you can leave us a note. I love your emails but am not able to get to all of them! For my web readers, please just comment below. Thank you!
And we simply cannot wait to hear what you think of the book.
Love,
Sarah