Print and Essays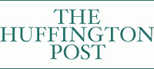 Sarah Hoffman challenges CNN's Keith Ablow to walk a mile in the shoes of parents of gender non-conforming kids

Moms ask if my "feminine" son is gay. Strangers tell me I'm being too permissive. Here's what they don't understand.

What's the proper parental response when faced with a kid who's gender variant?

Young Sam demands to wear a dress to school, forcing his parents to make a decision: protect him from ridicule or cultivate his self-expression?
Radio

Sarah Hoffman's young son's preference for dresses, long hair and tiaras makes for some very difficult parenting choices.