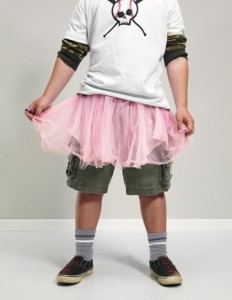 My boy loves the color pink.
He wore a dress to preschool, spent years pretending he was a princess, and now, as a third-grader, he has long flowing hair and a fondness for the soft, the sparkly, the pink. He is a pink boy. Like a tomboy, only different.
If you've found my site, perhaps your son is a pink boy, too. Or your nephew, grandson, neighbor, student, or friend. Or you were when you were a boy. Maybe you are right now.
And chances are, if you know—or are—a boy like this, you know all about playground taunts, bullying, or worse. You know the struggles that families experience as they try to support and protect their sons, and the lack of acceptance pink boys face every day. We all wish these things were different.
I started writing about my son because I don't think there is anything wrong with being a pink boy. I think being pink is just a natural variation of being a human being. I wanted to let other parents, doctors, teachers, and families of pink boys know that there are other pink boys out there—boys who struggle with the same sorts of things, with families who strive to support them in all their sparkly glory.
I hope you'll read on, and join me in celebrating pink boys.