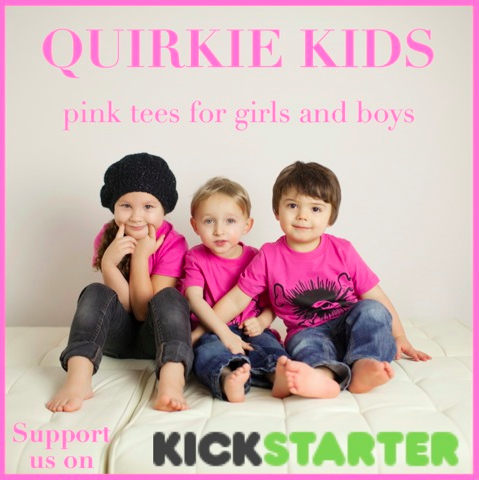 The winners of the Quirkie Kids giveaway are…numbers 1 and 14! Otherwise known as Windy and Angie!
If you didn't win but want a Quirkie Kids t-shirt for your little one RIGHT NOW, you can back the Quirkie Kids Kickstarter campaign and receive a tee, available in sizes 2-10 and in 5 designs. Or just keep an eye out for the company launch and buy one then!
Congrats Windy and Angie. Message me your contact info and I'll put you in touch with Quirkie Kids' Martine for the goods.