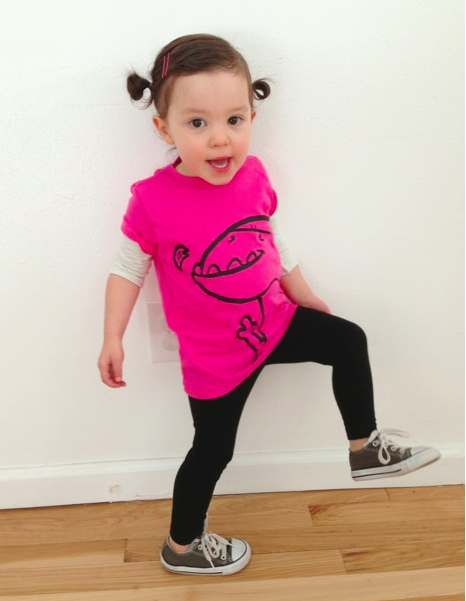 One of the things readers write to me about the most is how to find clothes—in particular, clothes that allow their kids to express their own unique selves. And sometimes, a line of clothing comes along that lets kids do just that.
Quirkie Kids is a new line of pink t-shirts for kids with playful designs not usually associated with the color pink—slime, say, or Godzilla. Owner Martine Zoer says, "Quirky Kids is about more than just pink t-shirts. It's about encouraging kids to embrace their uniqueness and giving them more options to express themselves through their clothing." 
Martine has generously offered to give two of my readers a Quirkie Kids t-shirt—comment below for a chance to win.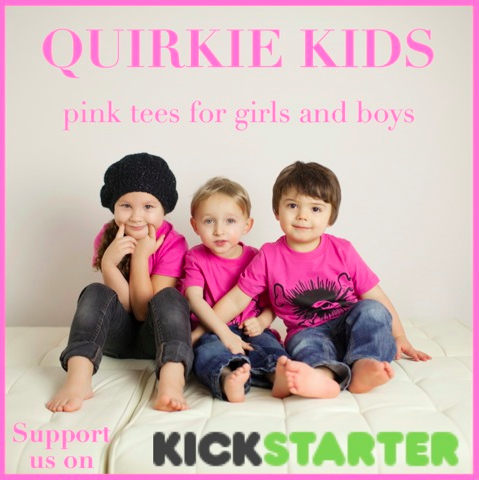 Martine is hoping to raise $2500 in a 30-day Kickstarter campaign to launch Quirkie Kids as a small business. There are less than two weeks left to the campaign, and Quirky Kids is halfway to meeting its fundraising goal (to celebrate the halfway point, Martine launched a new design: Rhino. Rhino is available exclusively to Kickstarter backers, printed on American Apparel Fine Jersey fuchsia t-shirts.).  If you support Martine's mission, support her campaign here.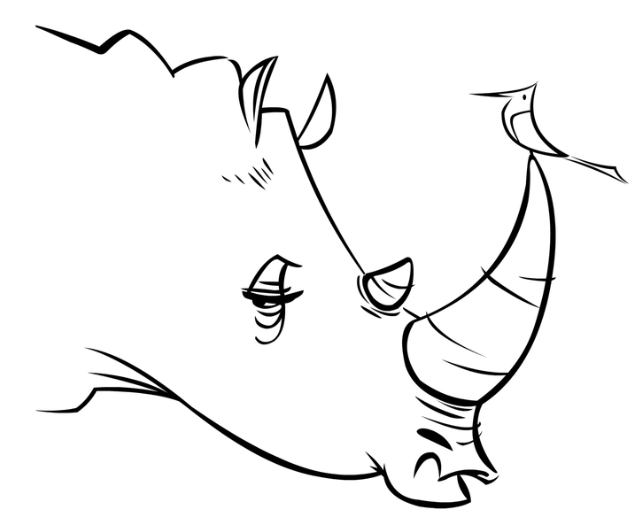 COMMENT BELOW FOR A CHANCE TO WIN A QUIRKY KIDS T-SHIRT! VOTES WILL BE ACCEPTED THROUGH SATURDAY. THE TWO RANDOMLY-SELECTED WINNERS WILL BE ANNOUNCED  MONDAY.
 "Join us in showing the little ones in our lives that it is okay to think for themselves."
-Martine Zoer