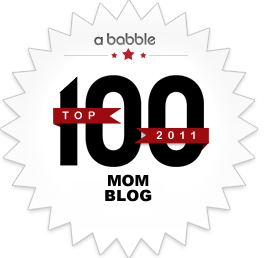 I am thrilled to announce that my blog has made it onto Babble's list of Top 100 Mom Blogs for 2011! Thank you all for being my faithful readers, for voting for me, and, most of all, for supporting our kids to be exactly who they are.
If you are so inclined, please comment on my Babble page so that potential readers checking out Babble's recommendations know what you think of my blog.
Again, thank you. You guys are awesome.