We interrupt our regularly scheduled programming to bring you this breaking news:
Taylor Swift is awesome.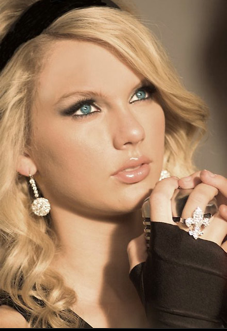 The Grammy-winning country-pop star's new music video, Mean, makes a powerful anti-bullying statement, spinning a tale about kids who were picked on at school—including a pink boy who was terrorized by the football team—growing up to be happy, strong, successful adults.
I needed a dose of happy-outcomes-are-possible, having just read a Psychology Today article about how childhood bullying leads to adult PTSD. Just listening to Mean makes me feel lighter. Swift sings:
Someday I'll be living in a big old city
And all you're ever gonna be is mean
Someday I'll be big enough so you can't hit me
And all you're ever gonna be is mean
Her sentiment may be somewhat simplistic and retaliatory—it's not exactly Let's teach everyone how to be the best person they can be—but she's 21 years old, so I'll cut her some slack. Plus her singing voice is gorgeous and I've been content to have her music run through my head all week.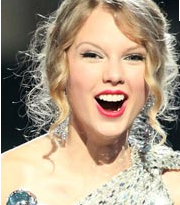 And since you probably noticed that Taylor Swift has fabulous teeth, I'll also mention the recent Trident Gum commercial in which a girl is putting makeup on her little brother.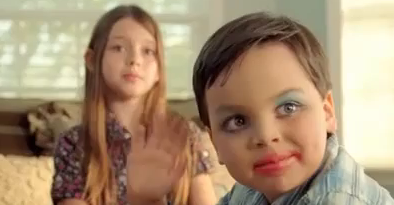 It's not nearly as awesome as The J. Crew Ad, because the mother looks kinda unhappy

about the makeup situation, but I'm still enjoying that a big American company put a boy in makeup on TV. And that big American music stars are singing about boys like that.
So Taylor Swift, I like your teeth. I like your music. And I really like your message.